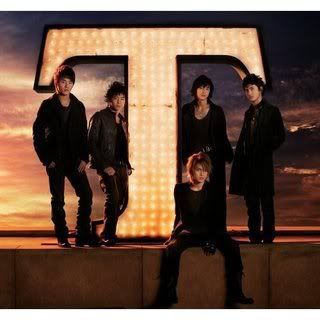 TVXQ, one of the most successful Korean group! 3 Years ago, they landed in Japan to expand their dream, to be the #1...What are their success and changes at this time when we hear news that TVXQ's 16th single 'Purple Line' takes the first in the Oricon chart (Japanese Music Chart)?
TVXQ says that their start was not bright. Their Japanese skills were not fluent even though they studied Japanese really really hard in Korea before they come to Japan.
The most obivious difference was that nobody knew about TVXQ or Tohoshinki in the land of Japan. One time, they were walking down on the street and a couple of Koreans came to them and asked to take pictures of them. :P TVXQ thought that they wanted a signature or something... :)
Anyways, they had a really hard time adapting everything that is different from Korea, such as culture, food, and so on....
Since there was a small recognition about Tohoshinki, their performance stages were small...
After all these hardship, they now have a record of the first Asian male group who put their song to first place. So far, 'Purple Line' and 'Beautiful You' are the two songs that they put to the first place in the Oricon chart.
TVXQ says that they are happy that they can speak Japanese fluently...(without a translator).
TVXQ is continuing to sing to become the best group in Asia further in the world.
I believe they can acheive the dream considering their hard-work and effort!!!
I hope a good luck to them... As a Korean and as a Korean student who is studying aboard... Sometimes I am amazed how famous TVXQ is... One day one of Chinese friends came to me and asked whether I know 'Purple Line'. I said 'yea' and I told him that they are Korean group. I was really proud !!! :)